BET ANGEL FULL DAY WORKSHOP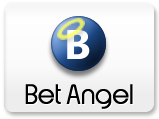 Learn from professional traders how to get the most from Bet Angel.
If you use Bet Angel Professional and want to learn how to get the most from this software's range of powerful capabilities, then this will really take your skills to the next level.
This is your chance to learn from professional traders who have spent years pushing the software to its full potential. Explore each of Bet Angel Professional's features in great detail Learn why each key feature has been implemented and how best to use it.
Learn how traders get the best out of Bet Angel Professional. From correct setup of the one click screen, how to use the dutching tool, how to set up automation, create custom buttons to an introduction to writing Excel spreadsheets. Learn how to tune up Bet Angel to maximise performance.
This course is designed to be a comprehensive guide to the features and use of Bet Angel in the markets and includes detailed examples of how to use Bet Angel, when and why. If you are a trialist or user of the software you will benefit from this course. This intensive one day workshop is designed for all those Bet Angel Professional users who want to get the most from their software.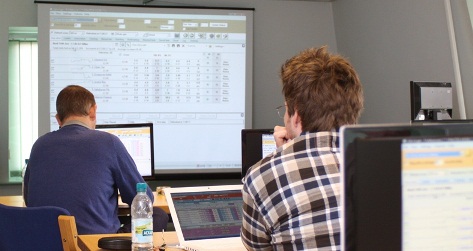 Recommendations
Each desk has an individual widescreen LED monitor on it which replicates what the presenter is doing. We recommend you bring a modern laptop with Bet Angel installed so you can replicate the actions of the presenter. WiFi connection to the internet is provided. Sign up for Bet Angel prior to attending the course.
Course Content
Morning Session

 

Afternoon Session

Connection modes
Practice mode vs Live mode
One click bettting
Overview of global settings
Offsetting
Stops & Trailing stops
Book over-round
Reversing the book
Using fill/kill & kill delay
Auto staking with liability staking
Placing a bet
Getting horse form
Custom sort order
Custom columns
Trade profit column
The 'Make Market' Buttons
Calculating book %
What is WOM?
Ladder
Using Pre-set stakes
Trade profit column
Enhanced ladder
Trade Profit calculator
Quick short-cut keys
Adding more ladders
Traffic lights explained
One click stop loss

 

Dutching & Bookmaking
Staking methods
Placing bets
Number of winners indicator
Matched bets
Unmatched bets
The log
Guardian
Auto swtiching markets
Easy adding all horse racing markets
Easy adding Soccer match odds markets
Multiple market management
Automation
Overview of rules and rules files
Creating a simple rule
Connecting to a spreadsheet
Using Excel and a simple bet
Tennis trader
Keep score
Scenario modelling
Soccer Mystic
The predictor
Soccer scenario modelling
Market Overview screen
Auto zoom
Settings editor

 
 
 
Expectation
Please note this course does not discuss strategies nor how to profit from using Bet Angel Professional. It is designed to be an overview of the features of Bet Angel Professional for Betfair and how to use them effectively. If you wish to gain a knowledge of the strategies used to be profitable with Bet Angel please see our Masterclass course